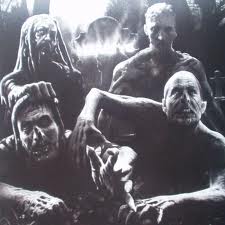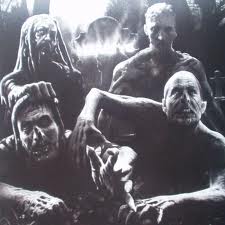 Herätys - s/t 12"
by Herätys and Swedish bands
100,00kr
Debut release from these Totalitär worshippers. From the mouth of Punkdistro:
Swedish D-beat! The A-side was recorded in 2008 at Said Studio, and the B-side in 2009 at Sceleris by Matte P. which also is an obvious choice of studio. Musically we're talking raging swedish råpunk in the same vein as Totalitär, with finnish vocals. There's a slight difference in sound between the two sides obviously, but I can't really say that one is better than the other. They're both great in their own way with the basic raw sound of the A-side, and the B-side bringing forth some extra sharpness. A truly brilliant record that holds all the energy, dirt, anger, sincerity… really everything I'm looking for in a record like this. This is a true testimonial that you don't need a huge thundering sound to make a powerful record – it's all in the material. Music aside, is it even possible to dislike a band that has a "pick your king" t-shirt design with Jallos face on it?